Transform your smile
The appearance of your teeth is a big part of your overall image. When your smile is spoiled by chipped or discoloured teeth, or if you have gaps where teeth are missing, you can start to feel bad about the way you look. Luckily, these problems are easily solved nowadays, with a visit to a cosmetic dentist in Kingston.
There are many different ways to improve the appearance of your teeth, from simple one-stop solutions to more intricate work requiring several visits to the dental practice. At the Kingston Dental Clinic, you'll find a Kingston cosmetic dentist who uses contemporary technology to provide significant cosmetic improvements.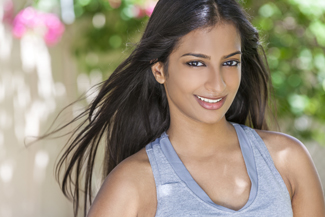 Typical treatments
A frequent reason people request cosmetic treatment from us is because their teeth have become discoloured. Over the years, food and drink can leave behind traces on the surfaces of the teeth that build up into unsightly stains. These stains come in a surprisingly variety of colours. Our teeth whitening treatments apply a bright shade of whiteness to the outer layer of your teeth. It's a simple procedure that can be carried out in the comfort of your own home.
As a cosmetic dentist in Kingston, we see a lot of adults with chipped teeth. Applying veneers – thin segments of porcelain securely bonded to the teeth – gives these teeth a quality, professional appearance.
Realignment
A crooked smile can look unappealing. It can also contribute to poor oral hygiene by providing hard-to-clean spaces in which food particles and bacteria can hide. Our tooth realignment treatments will give you a more attractive smile and a healthier mouth. The dental appliances we use to achieve these great results are contemporary, customised, and relatively speedy. A little bit of time brings a long-lasting improvement.
All-round care
If you have a combination of things you'd like to change about your appearance and don't quite know where to begin, we can work with you to plan a smile makeover. By using a variety of treatments, we can greatly enhance your appearance. We take the time to get to know you, so that your experience of visiting a cosmetic dentist in Kingston is considerate and efficient.
---