Hugo Dias: The Orofacial Pain and TMD Specialist at Kingston Dental Clinic
When it comes to orofacial pain and temporomandibular jointdisorders or dysfunction (TMD), it is necessary to look for a Specialist in the field. There are only a handful in London and one of them is Hugo Dias, a Specialist TMD and OrofacialPain Physiotherapist.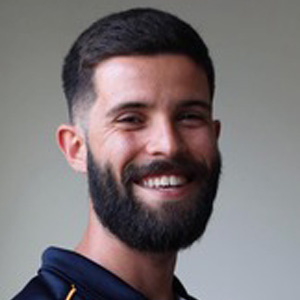 With a wealth of knowledge and experience, Hugo is widely recognized as one of the best specialists in his field, offering his exceptional services in NHS and privately, including here at Kingston Dental Clinic.
Hugo dedicates his timeexclusively to the study and work oforofacial pain and TMD, which are conditions that affect mostly the muscles and joints of the jaw and surrounding areas. As a highly skilled professional, he possesses a deep understanding of the complex nature of these conditions and employs a comprehensive approach to provide his patients with the best possible care.
At Kingston Dental Clinic, Hugo offers a range of specialized services to address orofacial pain and TMJ disorders. One of the key aspects of his practice is the improving of the general function and mobility of the jaw joint alongside the optimisation of the surrounding structures. Through education, targeted exercises, manual therapy techniques, and other modalities, Hugo helps his patients regain normal jaw movement and alleviate pain.
In addition to physiotherapy, Hugo incorporates acupuncture into his treatment approach. He is a Chartered Acupuncturist having done his training with the Acupuncture Association of Chartered Physiotherapists and then specialised training in orofacial pain, TMD and headaches. Acupuncture has long been recognized as an effective method for pain management and has showed strong evidence in the management oforofacial pain and TMD. This can help improving both acute and persistent pain.
Another advanced treatment modality offered by Hugo is low-level laser therapy. Low-level laser therapy has recently shown promising results in the management of orofacial pain and TMJ disorders. This non-invasive procedure utilizes specific wavelengths of light to promote tissue healing, pain reduction, improve post-surgical swelling and decrease inflammation. Hugo skilfully employs this therapy, alongside other strategies, to enhance the overall effectiveness of his treatments and provide optimal relief for his patients.
In addition to these techniques, Hugo also incorporates awareness and education into his practice. He recognizes that acute pain and persistent pain can have a significant impact on an individual's emotional well-being, and thus, addressing psychological factors is an integral part of his treatment approach. By addressing the relevant lifestyle triggers and identifying potential parafunctional habits, he aims to provide his patients strategies that can enhance the outcomes of his treatment and guarantee positive long-term outcomes rather than a short-term and temporary solution.
Hugo has also vast training and experience with patients that undergo various facial and head surgeries (i.e.: TMJ arthroscopy, arthroplasty, TMJ replacement, orthognathicsurgery). Often these patients will present with swelling, inflammation and other expected post-operative side effectsthat will need a close rehabilitation in order to heighten the expected results from each procedure.
If you're struggling with TMJ or orofacial pain, get in touch with us at Kingston Dental Clinic today and we will be happy to assist you.
---