Reduce the signs of ageing
Have you ever had that moment when you glance in the mirror and wondered "Who is that person?" "Where has the time gone?" Ah, what some of us would give to stay young forever. Unfortunately, time stops for no one, but here at Kingston Dental Clinic, we can gently counteract the tell-tale signs of ageing without the hassle or expense of surgery. As for most aesthetic treatments, when you receive Botox in Kingston, it can reinvigorate your state of wellbeing. Worry lines, frown lines, crow's feet… these are all wrinkles caused by repetitive muscular contractions. They are difficult to prevent and almost impossible to lose after they have already been created.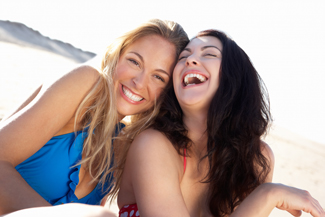 What is Botox
At our practice in Kingston, Botox is a soft and simple approach to smoothing skin. It relaxes the muscles into which the Botox has been injected, releasing them from the furrows that have been ingrained over the years. Botox in Kingston creates a natural result, giving a smoother appearance whilst maintaining normal facial expressions.
Receiving Botox is a safe and quick procedure. It is possibly the most popular non-surgical anti-ageing treatment to date. Not does it only release the deep furrowed lines, but it can also reduce the appearance of any unwanted fine lines too. Botox is a temporary procedure and when the Botox starts to fade, the muscles regenerate their strength which can mean the return of the wrinkles.
At our practice in Kingston, Botox can be reinjected and the treatment repeated to keep you feeling and looking good. Botox will not prevent you from showing other facial expressions. An initial consultation is arranged where we can discuss and advise on whatever personal needs you wish to undertake. The treatment itself can take as little as 15 minutes and after the procedure has been completed, you can carry on with your daily routine without fuss. We can even do the treatment on the day of consultation if that is required.
So, if you have been that person looking in the mirror, then why not treat yourself to a more youthful appearance today and call Kingston Dental Clinic to arrange a consultation.
---