All you need to know about Botox in Kingston
There was a time when the thought of dentists performing Botox would have raised an eyebrow or two, but this is no longer the case. As a matter of fact, dentists are more equipped to deliver Botox injections because they deal with the head and neck region more than most doctors. Dentists are also aware of the proper ratios of lips to teeth, how much of the teeth should be visible in a full or partial smile, and how the teeth relate to the soft tissue surrounding the mouth. All these reasons make them ideal for delivering Botox injections.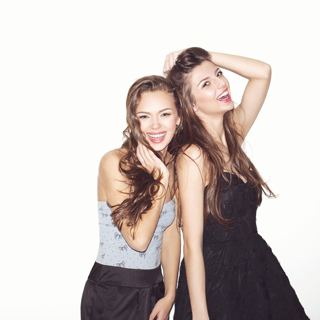 At Kingston Dental Clinic, our aim is to make our patients feel beautiful about their smile and overall appearance. For this reason, we offer non-surgical aesthetic treatments such as Botox in Kingston. This service is available to all patients, even if you are not seeking cosmetic dental treatment. Our experienced dentists are especially trained in total facial aesthetics in order to provide you with the best treatment possible.
What is Botox?
Botox (medically known as Botulinum toxin) is a very popular treatment that enables patients to obtain a more youthful and fresh appearance. Botox blocks the nerve muscles and can cause facial expression lines or wrinkles to disappear for a while. Areas that are commonly treated with Botox are frown lines located between the eyes, crow's feet around the eyes and forehead wrinkles.
Botox is diluted by our dentist to a very controlled solution and, when injected into the muscles with a very thin needle, is almost painless. Botox injections soften deep wrinkles and the effect can last for several months. However, for optimal results, Botox injections should be repeated every few months.
What can I expect during the procedure?
Patients may feel a slight burning sensation while the solution is being injected into the skin. However, this will not last long. The procedure takes about 15-20 minutes and the results last from 3-5 months. Botox is appropriate for most adults who are healthy enough to receive cosmetic treatment.
Get in touch
To learn more about Botox in Kingston or book a consultation appointment, get in touch with our friendly team today.
---