What is Botox in Kingston?
Our society is increasingly focused on looking younger for longer. The endless parade of selfies on social media offer more and more opportunities for us to present a perfect picture of ourselves. Are you happy with yours?
Here at Kingston Dental Clinic, we know from talking to our patients that cosmetic work is not just about looks. How we look deeply affects our self-esteem, confidence, relationships and sense of wellbeing. If we feel at ease with how we look, we are more relaxed with ourselves and others, and it makes so much more possible in our personal and professional lives.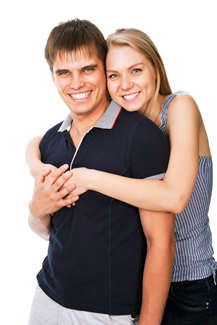 We offer Botox in Kingston as a natural extension of our existing cosmetic dental work. As highly trained medical professionals, we are well-suited to safely apply these delicate and precise treatments, to help you regain a more youthful appearance.
As dentists, we study the complex and intricate anatomy of the face for five years as part of our training. We also administer injections regularly in our practice. This knowledge really matters with Botox because it means that we know just where to place the injection for the most natural-looking effect. The aim is to do just enough to relax the muscles, but not enough to give you the frozen face look or reduce sensitivity.
How does it work?
Boxt is an anti-ageing treatment that works by injecting botulinum toxin type A, a purified protein made safe for cosmetic use, into wrinkles. This relaxes the muscles, causing the face to look smoother. Treatable areas include:
Frown lines between the eyebrows
Eyebrows
Crow's feet at the side of the eyes
Forehead lines
Lines around the mouth and top lip.
The treatment takes 20-30 minutes and you will see results within a few days. The effects will start to wear off after about three months, so when this starts to happen you can book in for a top up treatment.
Find out more
Want to look your best in Kingston? Botox could help to boost your confidence and feelings of self-esteem. Call into the surgery today and talk to our Botox clinicians to find out if it's right for you.
---